Get Expert DUI and DWI Legal Representation in Owing Mills, MD
DWI and DUI charges can impact your life for years to come. The earlier you consult a lawyer after being charged with either offense, the earlier you can start planning and making wise decisions. Kent L. Greenberg assists clients in Owing Mills, MD, and throughout the State of Maryland with both DWI and DUI charges with compassionate, trained defense.
Kent L. Greenberg has a background working with both first-time and repeat offenders and tailors a defense to the specific challenges involved based on past driving records. He ensures that all appropriate procedures are followed during your interactions with law enforcement and works on your behalf if there is a breach in conduct or procedure. In addition, our team will help you prepare a defense all the way to a trial if necessary. We'll make sure you understand both your options and the consequences of your case so you feel empowered.
DWI and DUI penalties in Maryland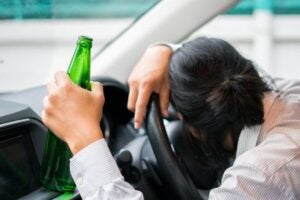 According to the Motor Vehicle Administration of Maryland, convicted DUI (driving under the influence) and DWI (driving while impaired by alcohol) offenders face severe penalties. To be charged with a DWI, a driver over the age of 21 must have a blood alcohol content (BAC) level between .04% and .08% at the time of arrest. Law enforcement can charge a driver with a DUI if the driver is over 21 and his or her BAC test reaches .08% or higher. Because gender, weight, and other factors influence a BAC test, counting a specific number of drinks is not a reliable way to ensure you're safe to drive!
A first offense DWI conviction carries up to a $500 fine and two months of jail time. Eight points will be added to the driving record, and the driver may face license suspension for six months or one year if the driver was under 21. A second DWI offense carries up to a $500 fine and one year in jail, with eight points on the driving record and a possible driver's license suspension up to one year.
For a first offense DUI charge, drivers face a penalty of up to $1,000 and one year in jail. Twelve points will be added to your driving record, which may also result in losing your driver's license for up to six months. A second offense entails a penalty of up to $2,000 and two years in jail in addition to 12 points on the driving record and the loss of your driver's license for up to one year.
Any conviction may also require the driver's participation in an alcohol abuse assessment and program. For repeat offenders with multiple convictions within five years or for convictions while transporting a minor, the penalties may be even higher.
Don't put off counsel during a DWI or DUI charge
If you or a loved one is facing DWI or DUI charges, contact the law offices of Kent L. Greenberg in Owing Mills, MD, immediately. The earlier you seek professional and experienced legal counsel, the better prepared you are to face the charges and influence the outcome for the best. Call our office to meet with our legal team today.
Contact our expert attorney today at (410) 363-1020.
Why Choose Kent L. Greenberg?
Seasoned Litigator with over 30 Years of Experience
Providing Thorough & Honest Analysis on Every Case