Maryland Theft Lawyers in Owings Mills, MD
If you've been charged with theft in Maryland, you must take it seriously. With the invaluable assistance of the Law Office of Kent L. Greenberg in Owings Mills, your rights and reputation will be fought for both in and outside of the court. We'll help you make informed decisions and fully understand your options, allowing you to minimize, or completely eradicate, the impact of any theft charges you are facing. Reach out to us today for more information.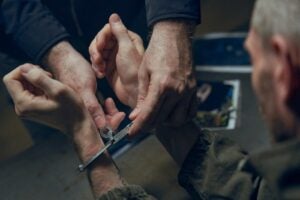 Theft charges in Maryland
According to the Maryland Criminal Code Section 7-104, theft is any kind of "unauthorized control over property." This means it is illegal to assert your own control over any and all kinds of intangible or tangible goods, services, or property that belong to someone else. This even means finding something but not trying to return it to the owner could be considered a criminal violation in Maryland. Theft therefore includes crimes such as larceny, shoplifting, and embezzlement. Motor vehicle theft also falls under the Maryland Criminal Code Law and is treated as a felony, with fines up to $5,000. One stipulation when it comes to theft charges is that you must have acted knowingly—so if it can be proven that you purchased or received stolen property and knew it was stolen, you must immediately contact our Maryland theft attorneys.
Penalties
Value must also be determined when theft charges are brought up; the charge's severity is usually directly related to the value of a stolen item. Therefore, shoplifting a computer tablet valued at less than $100 is seen as far less serious than shoplifting a diamond ring valued at $5,000. For items or services valued under $100, the possible penalty can be up to 90 days in jail; for items and services valued at over $100,000, the penalty can be up to 25 years in prison and a fine of up to $25,000. That said, it's unlikely you will be immediately threatened with these penalties; the circumstances play a dramatic role in your case. A crime of theft where the value of the product or service is less than $1,000 is treated as a misdemeanor; however, due to your unique circumstances, you need a theft lawyer immediately.
Our legal assistance
Even if you believe your theft charge will result in a misdemeanor or felony, we encourage you to reach out to our office immediately. If you are convicted, your access to housing, employment, and much more could be at serious risk. If you already have a criminal record, you could receive an enhanced penalty. While it is impossible to know the outcome of your charges before court, seeking legal representation in Owings Mills is a step in the right direction to ensure you have the best possible outcome in court. Feel free to reach out to us for a free initial consultation, during Kent. L Greenberg will answer any questions you have and help you see if you will need to retain an attorney. Contact our offices today for more information.
Call today for an experienced theft lawyer.
Why Choose Kent L. Greenberg?
Seasoned Litigator with over 30 Years of Experience
Providing Thorough & Honest Analysis on Every Case