Personal Injury Law in Owings Mills, MD
Owing Mills, MD's Trusted Personal Injury Attorneys
Unfortunately, personal injury accidents can happen anytime and anywhere. Whether you are involved in an accident due to the fault of an employer, homeowner, or property owner, we are here to gather the facts as needed. Our attorneys at the Law Office of Kent L. Greenberg, P.A. can create an effective plan to aggressively advocate for you in and out of the courtroom. We have ample experience handling a variety of personal injury cases for clients who were hurt at work or on a residential or commercial property. By attaining the assistance of a personal injury attorney, you can receive the best possible outcome in your case. With our legal expertise in the field of personal injury law, we've helped countless clients in Owings Mills, MD get the compensation they deserve. Sometimes it's necessary to take legal action when your health or physical condition has been compromised due to another person's negligence or poor choices. We're here to ensure you get the payment that the justice system deems fair for your pain and injuries.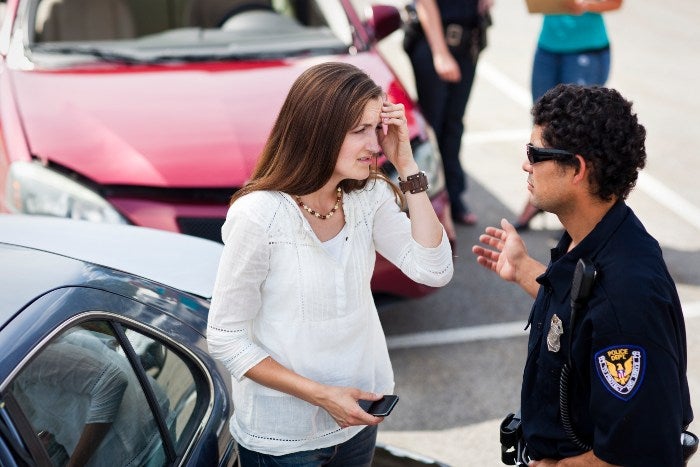 What Types of Personal Injury Claims Do You Handle?
Personal injuries can occur in many environments, including professional establishments and domestic properties. You can face harm to your body while running errands, carrying out your workweek, or even visiting someone's home for a social event. When an injury happens to you, and the property owner or employer is at fault, they may be liable for the cost of your pain and suffering. Personal injury cases can help you collect the money you need for medical costs, missed work, and other expenses, as well as compensation for your suffering. Our personal injury attorneys have extensive knowledge and experience in helping clients collect in a variety of cases, including the following:
Premises liability
Slip and fall accidents
What is Personal Injury Law?
This branch of law is also known as tort law, and it protects you when you or your property is harmed or injured due to someone else's actions or their failure to act. In a successful personal injury case, the party responsible for the harm or injury compensates for the party that experienced the losses. Most cases of tort law are based on someone's negligence. Every member of society has the responsibility to act prudently and avoid putting people at risk of injury or harm. However, negligence may not be the cause of someone getting hurt every time, such as when an accident is unavoidable. A person must establish liability by showing a reasonable person would have acted differently under those circumstances. After negligence is established, the defendant is liable to compensate the party whose injuries were the result of the defendant's actions. Examples of expenses they must pay for include medical bills, property damage, emotional stress, and loss of earning capacity. It can be difficult to identify the proper defendant in personal injury cases due to their ability to pay on the judgment. We identify the liable parties based on their connection to the person who directly harmed the defendant, such as an employer or landlord.
What are Some Common Cases of Tort Law?
Filing a lawsuit against a defendant in tort law requires experienced personal injury attorneys to ensure your case gets the adept professional attention it needs. The Law Office of Kent L. Greenberg has years of expertise in a variety of personal injury lawsuits working in your favor. Tort law can be divided into many categories, and we have the expertise to pursue your case under the right one to give you the best possible outcome. Some of the most common types of personal injury cases include the following:
Intentional torts – This form of personal injury encompasses many cases that aren't due to negligence, in which the defendant purposefully acted to harm the plaintiff. Examples of these cases include theft, trespassing, assault, battery, false imprisonment, and inflicting emotional stress.
Strict liability – In these cases, the defendant may have done everything possible to avoid the plaintiff being harmed. If the defendant engaged in a highly dangerous activity, such as building demolition or transporting hazardous materials, the law might hold them strictly liable if someone gets hurt during these activities.
Defective products – To prove liability in these cases, we must prove the manufacturer acted negligently in the design and sale of an unsafe product. In other cases, if a defective product hurts a plaintiff, they may sue under strict liability, if certain elements are met. Defective product cases can potentially develop into large class-action lawsuits with many plaintiffs and sizable money judgments.
Contact Us for Expert Legal Assistance
You need a reliable and competent attorney to defend you and fight for compensation after a personal injury case. Retain one of our competent attorneys for guidance. To schedule a consultation and discuss the details of your case with one of our attorneys, call us today. We look forward to serving you and helping you maximize the chances of receiving the compensation you deserve.
Why Choose Kent L. Greenberg?
Seasoned Litigator with over 30 Years of Experience
Providing Thorough & Honest Analysis on Every Case