Child custody laws vary from state to state. For information specific to your child custody case in Owings Mills or anywhere in Baltimore County, you'll need to consult a family lawyer in Maryland. Your attorney can explain the aspects of family law that are applicable to your case and debunk any misconceptions you may have about child custody cases.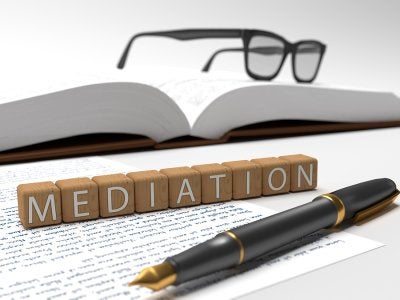 Myth: The Court Cannot Require Mediation
Under Maryland family law, the court is authorized to order mediation , depending on the circumstances. However, during mediation, the parents are not legally required to agree to the terms of a child custody arrangement. If mediation does not result in a settlement, the case goes before the judge. When deciding whether to make mediation mandatory, the judge will consider whether mediation is appropriate and beneficial to the parties or to the child. The court may not order mediation if there is reason to believe that the child or either party has been a victim of abuse.
Myth: Mothers Almost Always Gain Custody
Mothers frequently do gain child custody; however, family law is not biased toward either party. The judge will not consider the sex of the party when determining whether to grant custody. Rather, the judge will consider which arrangement is in the best interests of the child. If the mother works long hours outside the home, while the father works from home and has more time for the child, then the father may be more likely to gain primary physical custody.
Myth: Parents Can't Write Their Own Custody Agreement
During a divorce or legal separation, parents often disagree about child custody arrangements. However, some parents are able to work through the issues in an amicable fashion. If both parents work together to develop a suitable child custody arrangement and they agree on the issues, they can write their own stipulation and consent order. If the judge agrees to this written document and signs it, then the order is legally enforceable.
Myth: The Custodial Parent Can Refuse Visitation
Both parents are legally required to abide by the terms of the custody order. The custodial parent cannot refuse the other parent's visitation rights, even if the other parent has failed to pay child support. Likewise, the non-custodial parent must return the child to the custodial parent at the time specified in the order.