A child support attorney serving the Owings Mills area can estimate how much you can expect to pay, based on the state's guidelines and your family's finances. Unlike child custody, there is a set formula that divorce judges follow to determine a fair child support payment .
When you watch this video, you'll learn that this formula relies on both parents' income, household expenses, and the child's financial needs. You'll be asked to fill out a detailed financial statement, and your ex-spouse will do the same. Your attorney will adjust your net income based on whether you pay or receive alimony. If you already pay child support for children from a different relationship, these payments will be taken into consideration. Additionally, the courts may consider the family's standard of living prior to the divorce.

Domestic violence laws in Owings Mills allow a victim to ask the court to prohibit the abuser from legally going near the victim. In Maryland, restraining orders resulting from domestic violence are called protective orders, and they may be either temporary or permanent. Temporary protective orders only go into effect for up to one month. Permanent protective orders are valid for longer than one month, usually several months or perhaps years. It's also possible for an attorney to renew an expired protective order if the protected person is still at risk of harmful actions by the person named in the order.
Protective orders are issued against household members and former household members. The victim may need protection from a spouse or ex-spouse, partner or ex-partner, family member, or roommate. Victims can request protection from an ex-boyfriend or ex-girlfriend, even if the two individuals never cohabited. Permanent protective orders direct the abuser to not engage in physical violence, threatening behaviors, or any sort of harassment, and to stay away from the victim's home and workplace.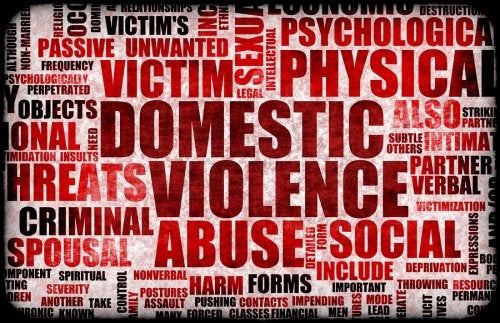 Once you've made the decision to file for divorce , the first person you should inform is your attorney—not your spouse. Make an appointment with a family lawyer in Owings Mills and find out what you should and shouldn't do in the time leading up to the filing of the petition. If you believe your spouse may react aggressively or violently to the news of the divorce, you can ask your attorney about getting a protective order. The protective order can require your spouse to move out of the family home.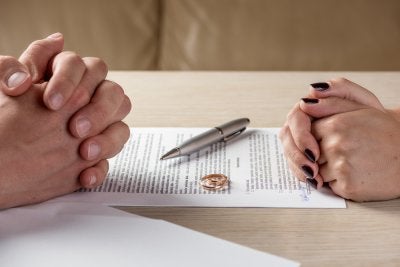 Assess your finances and earning potential.
Switching from a two-income to a one-income household is quite a shock. A legal separation is even more difficult if you didn't work during the marriage. You'll need to carefully consider your financial situation. If you do work, consider whether you can realistically support yourself and any children with one income. If you don't work, consider whether your education, experience, and job skills would allow you to secure a job that is capable of supporting your lifestyle.
Make copies of financial and household documents.
Your family lawyer will need all relevant financial and household documents. Make copies of these before informing your spouse that you want a divorce, especially if there's a possibility that your spouse will try to hide assets. You may need copies of the following:
Tax returns
Bank statements
Life insurance policies
Mortgage documents
Credit card statements
Wills
Investment and retirement account statements
Vehicle titles
Employee benefits statements
Social Security statements
Your spouse might be self-employed, which can complicate the divorce process further. Get as much information as you can about the finances of the business, such as by copying relevant documents stored in the family's computer.
Write down the details of the household expenses.
Use your checkbook and your bank statements to identify all household expenses for the past year. The family court will ask for information about household expenses. Additionally, you can keep track of your average monthly cash expenditures by putting a small notebook in your car, and making a note in it every time you purchase something.
Make an inventory of major assets.
You'll need to give your lawyer a list of all major assets. These typically include vehicles, jewelry, furniture, appliances, and electronics. You might have to get a professional valuation of certain assets , including rare coin collections or the contents of a wine cellar.

Under divorce law, it is presumed that, barring evidence to the contrary, it's in a child's best interests to have balanced and ongoing access to both parents. Even when this is accomplished, other relatives may sometimes get left out. Grandparents can be powerful role models and loving caregivers for children. Grandparents who have been refused time with their grandchildren do have the legal right to request visitation. This is a complex issue, however, and grandparents are more likely to have a favorable outcome for their case by working with a family law attorney serving the Owings Mills area.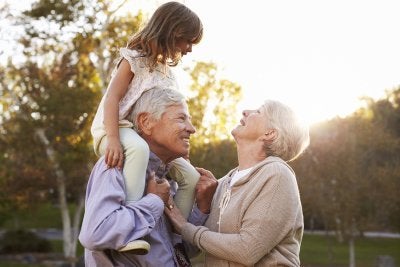 Understanding Federal Rulings
Initially, Maryland divorce law simply stated that the court may choose to award reasonable visitation to grandparents if it's in the child's best interests. Family law judges have considerable discretion when determining if something is or isn't in a child's best interests. However, this law was affected by a decision handed down by the U.S. Supreme Court in 2000. The case, Troxel v. Granville, was resolved with the ruling that fit parents are ultimately responsible for making decisions in their children's best interests, and that they could choose to deny visitation with grandparents.
Overriding Parental Objections
In 2002, the Maryland Court of Appeals handed down a ruling on the case of Shurupoff v. Vockroff. In its ruling, the court established two ways in which grandparents could successfully obtain visitation despite parental objections. The first is to prove parental unfitness. The second is by proving that exceptional circumstances apply. Grandparent rights were further supported by the decision in the 2007 case, Koshko v. Haining. In its ruling, the Maryland Court of Appeals determined that exceptional circumstances exist to override parental objections when the absence of grandparent visitation would be harmful to the child.
Seeking Visitation with Grandchildren
Both case law and statutory law are still evolving in Maryland regarding grandparent visitation rights. A family lawyer can evaluate the merits of seeking visitation on a case-by-case basis, considering any recent legal developments. The process of seeking visitation rights starts with the filing of a petition with the appropriate court.
Archives
2017
2016
2015
2014