Under divorce law, it is presumed that, barring evidence to the contrary, it's in a child's best interests to have balanced and ongoing access to both parents. Even when this is accomplished, other relatives may sometimes get left out. Grandparents can be powerful role models and loving caregivers for children. Grandparents who have been refused time with their grandchildren do have the legal right to request visitation. This is a complex issue, however, and grandparents are more likely to have a favorable outcome for their case by working with a family law attorney serving the Owings Mills area.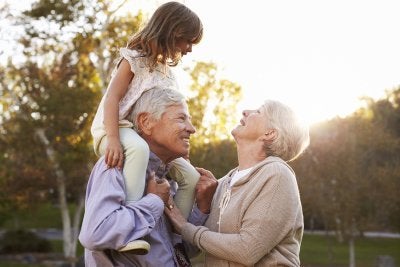 Understanding Federal Rulings
Initially, Maryland divorce law simply stated that the court may choose to award reasonable visitation to grandparents if it's in the child's best interests. Family law judges have considerable discretion when determining if something is or isn't in a child's best interests. However, this law was affected by a decision handed down by the U.S. Supreme Court in 2000. The case, Troxel v. Granville, was resolved with the ruling that fit parents are ultimately responsible for making decisions in their children's best interests, and that they could choose to deny visitation with grandparents.
Overriding Parental Objections
In 2002, the Maryland Court of Appeals handed down a ruling on the case of Shurupoff v. Vockroff. In its ruling, the court established two ways in which grandparents could successfully obtain visitation despite parental objections. The first is to prove parental unfitness. The second is by proving that exceptional circumstances apply. Grandparent rights were further supported by the decision in the 2007 case, Koshko v. Haining. In its ruling, the Maryland Court of Appeals determined that exceptional circumstances exist to override parental objections when the absence of grandparent visitation would be harmful to the child.
Seeking Visitation with Grandchildren
Both case law and statutory law are still evolving in Maryland regarding grandparent visitation rights. A family lawyer can evaluate the merits of seeking visitation on a case-by-case basis, considering any recent legal developments. The process of seeking visitation rights starts with the filing of a petition with the appropriate court.