Stepparents, in general, have an undeservedly bad reputation, despite the fact that many of them form strong emotional bonds with their stepchildren, and invest considerable time and effort taking care of them. When a stepparent and biological parent divorce, it's usually thought that the stepparent has no parental rights. However, divorce law in Owings Mills has been slowly catching up to the modern reality of blended families. Since child custody laws are subject to change, stepparents are encouraged to visit an attorney for the latest information about their legal rights.
Determination of Standing
A divorce attorney will first determine whether the stepparent has the right to have an issue heard by the court. This is known as standing. A court may decide to hear a stepparent's case if visitation could be in the child's best interests. The following factors may apply to the determination of standing:
Whether the child will suffer harm without visitation with the stepparent

The extent of assistance and financial aid provided by the stepparent for the child's rearing

The duration of the stepparent's parental role with the child

The degree to which the stepparent has held an active, significant role in the child's daily life

The strength of the relationship between the child and the stepparent
Award of Custody
Divorce law presumes that it's in the child's best interests for the biological parent to retain custody, rather than the stepparent. However, there are some occasional exceptions. If both of the biological parents are found unfit to raise the child, the stepparent may be awarded custody. Parental fitness is determined on a case-by-case basis, but may be considered when any of the following factors apply:
Incarceration

Abandonment

Child abuse or neglect

Other form of domestic violence

Substance abuse

Severe psychiatric illness
Of course, if both of the biological parents have died around the time of the divorce, then the stepparent will also be more likely to secure custody.
Establishment of Visitation
Although it's challenging for a stepparent to get custody, he or she may be more likely to receive visitation. Visitation may be awarded if it's determined to be in the child's best interests. The court will consider whether an ongoing relationship with the stepparent will enhance the child's quality of life.

Divorce usually results in difficult financial situations, which your alimony lawyer in Owings Mills will help you sort through. You may also wish to consult an accountant when it's time to file your tax return, instead of handling tax changes yourself. If you're the parent with primary physical custody of the child, you're entitled to receive child support. These payments do not have to be reported as income—you'll receive them tax-free to defray the expenses of rearing your child. If you're awarded alimony after the divorce , you will typically have to report these checks as income, and they'll be subject to taxation.
You might find yourself making alimony and child support payments after the divorce. In this case, your tax situation will be similar to that of your ex's, only in reverse. You cannot deduct child support on your taxes in order to reduce your tax liability. However, you can usually deduct alimony payments, provided those payments are made in cash, rather than property. Additionally, alimony payments must be court-ordered if they are deducted.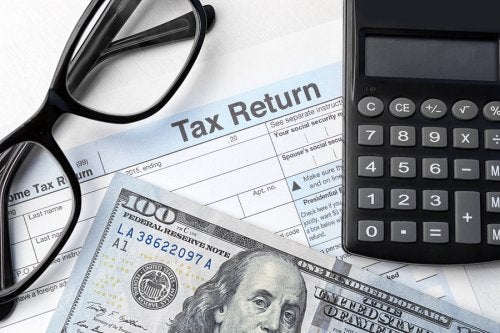 Arguably, divorce is more difficult for the children than for the parents. When you make an appointment with a family law attorney near Owings Mills, take the time to also schedule a consult with a family therapist. Even if the children don't go to the therapist with you, he or she can help you learn how to protect your kids from the most harmful aspects of divorce. Additionally, consider divorce mediation, which may help both parents co-parent more effectively.
When you watch this video, you'll hear directly from some children of divorce. They explain what they wish their parents knew when they were getting divorced. Some of their recommendations include: Never argue in front of the kids, never ask the children to pass messages between parents, and never use the children as leverage against the other parent.
No matter how simple your divorce might seem at first blush, things are rarely that easy when it comes to family law. Divorce lawyers in Owings Mills are intimately familiar with the many nuances of divorce, alimony, child custody, and child support laws. You can rely on your divorce lawyer to give you trustworthy guidance about your case and your options. If you do try a DIY divorce, you run the risk of making costly mistakes on the court paperwork, getting an unfair property division, and most importantly, losing the right to joint custody of your children.
Hiring a lawyer gives you another key advantage: a buffer zone in court. Divorce cases are incredibly stressful. Even if you've appeared before a judge before, you'll likely find it difficult to present your arguments effectively during such a high-stress time. Your lawyer is the liaison between you and everyone else involved in the case, including your soon-to-be ex-spouse and his or her lawyer.
Archives
2017
2016
2015
2014