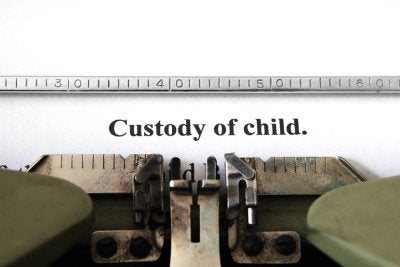 A divorce lawyer can help you handle complex child custody issues in Owings Mills , or anywhere in the Baltimore metro region, particularly when you are going through a contentious divorce. Whether you have a formal court order outlining your child custody agreement, or just a verbal agreement with your ex-spouse regarding child custody, there is no guarantee that your ex will adhere to the arrangement. Here are some of your options for enforcing child custody decisions.
What to Do When Your Ex Prevents Visitation
If you have a formal child custody order through the court, you and your ex-spouse are required to follow it to the letter. If your ex denies you visitation with your child on a day or date that you were awarded visitation through a child custody order, you may pursue legal remedies. If the situation occurs repeatedly, you should consult your family law attorney as soon as possible. He may need to send your ex-spouse a formal letter, or file a hearing request with the court. Some courts require partners to attend divorce mediation prior to scheduling a child custody hearing.
When You Should Call the Police
You should only involve the police in child custody issues if you fear for your child's safety or welfare. You should not contact the police if your ex-spouse refuses visitation, or is late dropping your child off after visitation. You should contact the police if you suspect that your child is being abused, or if you believe your ex-spouse is not providing a safe environment for your child. You should also contact the police if you believe that your ex-spouse has taken your child out of the state or country without your permission.
When You Should Modify a Child Custody Order
A child custody order can be modified if one parent's circumstances change, and the parent requests more or less visitation time with the child. This will almost always result in a modified child support order as well. You must also modify a child custody order if a parent plans on moving out of the state or country.