In the United States, it is estimated that up to 50% of first marriages end in divorce, while up to 60% of second marriages end in divorce. While there are many reasons a couple may choose divorce, there are several common factors that often come into play during this process. If you are considering divorce, working with an experienced family attorney near Owings Mills is the best way to ensure this process proceeds quickly and smoothly, regardless of your reasons for divorce.
Lack of Commitment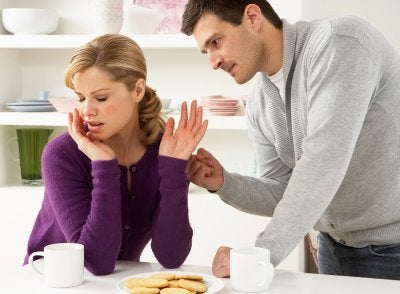 Many couples cite a "lack of commitment" to the marriage and to each other as a major cause for ending their marriage. This lack of commitment may take many forms, from the avoidance of arguments and problems to poor scheduling with respect to spending time together as a couple. When partners do not feel that they hold a significant place in each other's lives and minds, this feeling often becomes a major underlying contributor to divorce.
Infidelity
Infidelity is another commonly-cited reason that couples opt to end their marriage. Whether one or both spouses are guilty of infidelity, the discovery of an affair or the intention to have an affair often irreparably damages the trust between the couple, leading them to pursue a divorce.
Abuse
Abusive behavior may be a major or a minor contributing factor to marriage annulment. This behavior can include abusive comments or language, as well as physical and sexual abuse. Especially if abuse is a factor in your decision to end your marriage, hiring a family attorney to help with your case can prevent an abusive spouse from retaining child custody rights after the divorce.
If you are considering a divorce, contacting a divorce lawyer should be the first step in this process. Your lawyer can help you draft a divorce agreement that includes the spousal support and child custody terms you want, as well as help to provide divorce mediation if you and your spouse disagree on any issues surrounding your separation.