Child custody agreements are one of the most difficult parts of negotiating a divorce settlement. As your family law attorney in Owings Mills can tell you, there are many decisions that have to be made, from where the child will live to who gets to see them on the holidays. Here is a look at some of the child custody issues that are part of most cases.
Non-Disparagement Clauses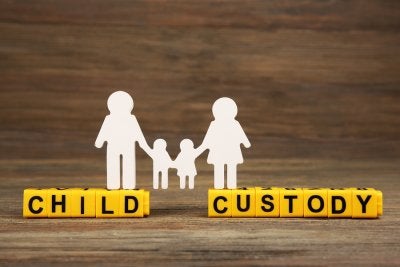 In contentious divorces, parents frequently have concerns—often for good reasons—that their ex-spouse will speak badly about them to the children. Fears over this kind of damaging behavior have led to non-disparagement clauses being added to child custody agreements. These clauses can vary greatly depending on the needs of the family, but in general, they are written to ensure both parties agree to avoid saying or doing anything that could affect the relationship between the ex-spouse and the children. In some cases, non-disparagement clauses also prevent this kind of behavior towards other family members, or even towards new spouses should a future remarriage occur.
Holidays
When families split up, holidays naturally become an issue. Unless parents agree to continue to spend major holidays together, they will need to divide up this time as part of the custody agreement. Some families agree to a set schedule, while others decide to rotate major holidays. Whatever the agreement it is, it is helpful to consider these questions during the custody negotiation process rather than waiting for a holiday to approach.
Expenses
A child support agreement will be part of most custody cases, but what about expenses that go above and beyond those costs, such as summer camps, braces, and school trips? When children have a need or an opportunity that represents an additional expense, will both parents need to agree and split the costs, or can one parent make the decision and either cover the entire cost or still ask the other parent to contribute financially? Many expenses that go above and beyond basic child support will arise during co-parenting, so it is helpful to have a framework to rely on when they occur.