Car accidents can occur in the blink of an eye. Due to their unpredictable nature, it's essential to be prepared with the basic knowledge of what to do and what to avoid following a crash. For example, did you know that two simple words might jeopardize your claim? For guidance on this issue and many others, you can consult a personal injury lawyer near Owings Mills.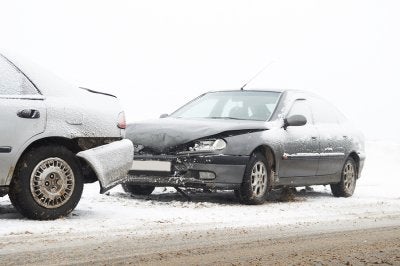 Apologizing for the Crash
Those two simple words that might compromise your case are "I'm sorry." It's human nature to apologize as a way of clearing the air, even if the problem was not the fault of the apologizer. But after a car accident, you need to resist the temptation to apologize to the other driver or to speculate as to the cause of the crash. The other driver may use this apology to claim that you were at fault for the crash. As a result, your compensation may be reduced or denied.
Neglecting to Document the Scene
Hiring an accident lawyer is an effective way to get the most money for your case, but even the most accomplished lawyer needs evidence to substantiate claims. The building of your case begins right after you call 911 and check for injuries. First, exchange information with the other driver. The basic information you need to exchange includes full names, contact information, insurance carriers, policy numbers, vehicle makes and models, license plate numbers, and driver's license numbers. Next, take pictures of the crash site. Be sure to get pictures of the damage of both cars, the injuries of every involved party, and other evidence of property damage such as broken mailboxes or downed street signs. Then, write down a few notes about the weather conditions and traffic patterns. Write down what you were doing immediately prior to the crash.
Delaying Medical Care
If you are not seriously injured, you might be tempted to go about your daily routine and see the doctor later. But the insurance carrier may point to your delay in medical care as evidence that your injuries could have been caused by something other than the crash. Always get a medical evaluation as soon as the police clear you to leave the scene. Your lawyer will need a copy of your medical records and documentation of your medical expenses.