Even if you and your ex have a rock solid child custody agreement, it's virtually inevitable that some moments of tension will occur. With a joint type of child custody , parents will likely have to meet each other briefly to exchange the child. You and your ex might not look forward to seeing each other again, but it's crucial to keep the exchange as neutral and conflict-free as possible. Remember that kids easily pick up on tension, and they are apt to be psychologically harmed by it. If you're still going through the divorce, consider talking to a family lawyer in Owings Mills about specifying the details of the exchange in the parenting agreement.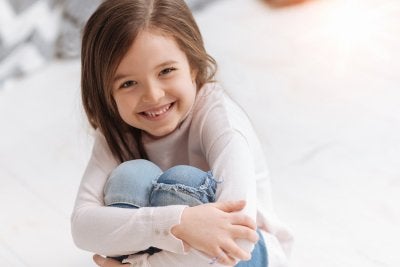 Understanding the Child's Best Interests
For a child exchange to be conflict-free, it's essential that both parents be on the same page about the best interests of the child. When the exchange is contentious and stressful, the child becomes anxious about each exchange, less able to enjoy spending time with either parent, and more likely to suffer from damage to self-esteem. Remember that children of divorce tend to feel significant guilt. When they see their parents fighting, they often blame themselves. Your child needs emotional stability, and only you and the other parent can provide it.
Communicating with Alternative Methods
You may need to have your family lawyer include provisions in the parenting agreement that spell out acceptable methods of communication between parents . Phone calls can be tricky when the relationship is contentious. Written communication, such as emails and texts, may be best, although phone calls will still be needed for last-minute changes in plans. By agreeing to communicate about important matters before or after the exchange—not during it—both parents can reduce the risk that a conflict will affect the child.
Adjusting the Child Exchange Method
Sometimes, despite the best intentions of the parents, child exchanges become less than harmonious. It may be best to adjust the method of the exchange before the child becomes significantly affected. Email the other parent and tell him or her that you're concerned about the emotional well-being of your child, and would like to explore the possibility of adjusting the exchange. It may be possible to have another responsible adult with a valid driver's license provide transportation for the child, such as the child's grandparent or stepparent. If this isn't possible, then consider doing the exchange in a public parking lot. Both parents could stay in their own cars and supervise the child as he or she walks from one car to the other.