Under Maryland divorce laws, marriages can be ended through either contested or uncontested divorces. Uncontested divorces require the least amount of conflict and legal wrangling by divorce lawyers, but they are not appropriate for all cases. When you meet with a lawyer in Owings Mills about your divorce case, he or she will help you understand your options and determine which type of divorce is right for you. Here is a look at the differences between these two types of cases.
Contested Divorce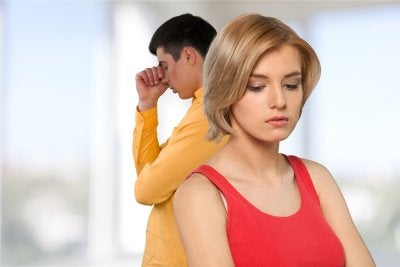 Contested divorces occur when the parties cannot agree on at least one aspect of the divorce agreement, such as division of property, child custody and support, and alimony. For a contested divorce, one person must file a divorce petition with the courts, and the divorce papers must be served to the other party, who then must answer the petition. Typically, a contested divorce will make an accusation that the one party in the marriage committed an act that is considered grounds for divorce under Maryland law, such as adultery or desertion. In the response, the other party must file a defense against those charges and may make counter-charges against the filing party. Contested divorce agreements are determined by a judge after a lengthy period of negotiations between divorce lawyers and, if then necessary, testimony by both parties. The decree issued by the judge, which can take up 18 months or more to receive, is binding and can only be changed through further legal proceedings.
Uncontested Divorce
An uncontested divorce is possible when both parties can agree with all of the issues surrounding the divorce. Although uncontested divorces must still be filed with the court, only one party usually needs to appear before a judge, and typically the court simply ratifies whatever agreement is put in place through negotiations between the two parties. Although giving a reason for the divorce is often required, most couples in uncontested divorces find it easiest to use the grounds of being voluntarily separated for one year, since it doesn't put blame on either party specifically. Because uncontested divorces require less back and forth in the courts, they can often be completed in about three months.