Child support law is different from state to state, although parents in every state have a legal obligation to support their children. In Maryland, divorce law establishes a set of guidelines that the court is required to apply in order to arrive at the amount of the payment. When you consult a family law attorney near Pikesville, he or she can answer any questions you may have about divorce law and child support payments.
Completing a Financial Statement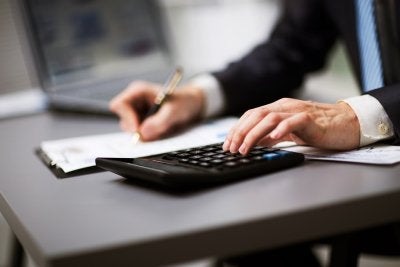 The family court requires parents to complete a financial statement , sometimes referred to as a financial affidavit. This document is helpful for organizing your income and expenses. You will be required to provide accurate information about your total monthly income, alimony you are either paying or receiving, and child support you may already be receiving. You should expect to be required to provide documentation supporting these figures, so it is important that they are accurate. The financial statement also requests information on the child's expenses, including the monthly health insurance premium, extraordinary monthly medical expenses, school and transportation costs, and monthly child care expenses. The child care expenses must arise from work needs. In other words, you can count payments to caregivers who watch your child during your work hours. Extraordinary medical expenses are those that are not covered by insurance and total more than $100 per condition or illness.
Evaluating Imputed Income
Imputed income is income that a spouse does not actually earn, but is capable of earning. In other words, if the other parent of your child chooses not to work, but is not considered disabled, the court may apply imputed income to the child support formula. In order to do so, the court must determine that the other parent is voluntarily impoverished. Evidence of voluntary impoverishment may include the parent's medical records, level of education, job-seeking efforts, and work history.
Adjusting the Calculated Amount
The court uses all of these factors to calculate the amount of child support that the noncustodial parent is required to pay. However, if the parents have a combined income of more than $15,000 per month, the court is not required to follow this formula. Instead, the court can evaluate the needs of the children to establish an acceptable child support obligation.