Going to family court can be an intimidating experience, especially if it's your first time. However, having a family attorney on your side will make all the difference. A family law attorney near Pikesville will advise you as to what you can expect from your day in court, how you can prepare, and how you should conduct yourself during the proceedings. Your family attorney will also likely review the details of your case with you and help you practice answering questions if you expect to give testimony.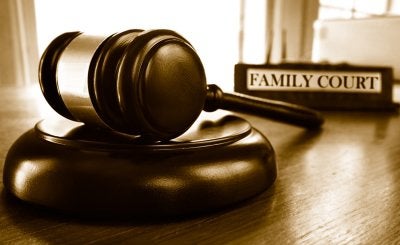 Childcare Arrangements
In most cases, children should not be taken to family court. The exception is if the judge wishes to speak privately with the children. You can ask your family lawyer about this, but in most cases, it's necessary to arrange childcare. To reduce your children's anxiety, you can simply tell them that you have an appointment.
Documents
Talk to your attorney about the documents you should bring to the hearing. If you aren't sure whether you should bring a particular document, err on the side of caution and bring it along just in case. For the average child custody case, petitioners and respondents might bring records of their correspondence with each other, logs of correspondence with the minor child and educational records such as report cards and progress reports. Records of correspondence with the child can help to either prove or disprove a parent's continuous communication with the child and the ongoing parental relationship. Parents might also keep records of the visitation schedule with the child.
Appearance
It should go without saying that attending a hearing in family court is a formal affair. Make a good first impression by dressing appropriately for the occasion. For men, a suit is always appropriate, but a shirt with a collar and a pair of slacks should be considered the bare minimum. Ladies may wear a pants or skirt suit, dark, non-patterned dress, or dress pants paired with a long-sleeved blouse. It's best to avoid wearing flashy, skintight clothing, revealing clothing, sneakers, or open-toed shoes.
Arrival
It's possible that your hearing may not start on time. However, you should always arrive a little early. You'll need to get your bearings, check in with the court officer, and get last-minute advice from your family law attorney.