When you consult a family attorney in Owings Mills, one of the questions you will be asked is whether you plan to seek spousal support or alimony . If not, your divorce attorney will consider the likelihood that the court will order you to pay alimony to your soon-to-be ex-spouse. The court has broad discretion in deciding whether to award alimony. The judge will consider all relevant factors to establish a fair and equitable award.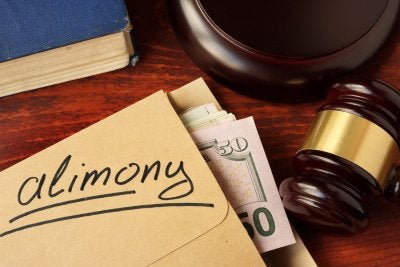 Prior Agreements
It's always best to consult a divorce attorney before making any agreements directly with your spouse or your spouse's lawyer. If you sign any agreement regarding spousal support, the court is likely to be bound by the terms of that document. And after a divorce is finalized, you forfeit your right to seek alimony. For example, if you signed an agreement stating that you would not seek alimony and the court is bound by this agreement, you cannot request spousal support later on.
Marital Factors
When considering whether to order alimony payments, the court is likely to consider marital factors such as the length of the marriage. There is generally a greater likelihood of awarding alimony if the marriage was substantial in duration. The court might also consider the circumstances that led to the breakdown of the marriage.
Personal Finances
The financial resources of each spouse will be carefully considered in every alimony decision. The court will consider the assets and needs of each spouse. For instance, if one spouse demonstrates a need for spousal support, the judge will consider the ability of the other spouse to pay alimony. The standard of living that each spouse enjoyed during the marriage is another relevant factor. The judge can also consider the monetary contributions that each spouse made to the family during the marriage.
Earning Capacity
It is not uncommon for one spouse to demonstrate a poor earning history during the marriage if that spouse agreed to relocate or otherwise stop working for the sake of the career of the other spouse. Because of this and other factors, the judge will consider each spouse's earning history in light of his or her earning capacity. In some cases, one spouse is awarded rehabilitative alimony, which is intended to provide for education or vocational training to improve the earning capacity of that spouse.