Divorce law is complex and is periodically redesigned. There are also plenty of misconceptions about divorce law, which further complicates matters. Your best source for accurate, up-to-date information is a family attorney in Owings Mills. Ahead of your initial consultation, write a list of your questions and concerns.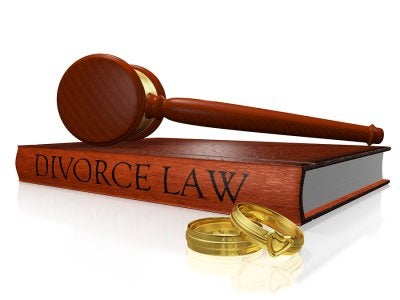 Myth: Assets listed under one spouse's name are off-limits.
Your family lawyer may ask you to bring a complete list of assets to your consultation. This allows him or her to give you an estimate of how the judge will likely divide your property. One common misconception is that anything solely listed in the name of one spouse cannot be divided among both spouses. In fact, a Maryland court can order the redistribution of any marital asset. In other words, if a spouse purchased a truck during the marriage, it is considered a marital asset and it can be included in a marital property award.
Myth: Retirement assets cannot be divided.
Similarly, retirement assets are considered to be marital property if they were earned during the course of the marriage. This means that the court may redistribute a 401(k) pension plan, IRA, military pension plan, or other retirement assets.
Myth: Spouses can be separated, but live in the same house.
Maryland divorce law is among the strictest in the country. Before you can finalize a divorce, you and your spouse may be required to undergo a one-year separation. It's often thought that spouses can legally be considered separated as long as they sleep in separate bedrooms. In most cases, spouses can only be considered separated if they maintain separate residences for 12 consecutive months. During this time, the spouses must also abstain from marital relations.
Myth: Legal separation is always required before an absolute divorce.
Maryland recently revamped its divorce laws to make it easier for some spouses to obtain an absolute divorce without enduring a 12-month separation. Spouses who do not share children in common and who work out a divorce settlement agreement that resolves all involved issues can be granted an absolute divorce much more quickly.