During a divorce in which the spouses share children in common, a family law attorney in Owings Mills can help the parties develop a proposed visitation plan. Normally, visitation occurs at the parent's house. Occasionally, a judge may order supervised visitation, in which a neutral third party is present for the entire visitation to ensure the safety of the children. If you have concerns about your children's safety when they are with your ex, talk to your custody lawyer about requesting supervised visitation.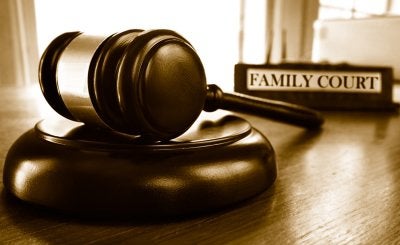 Can I request supervised visitation for my ex?
Maryland family courts generally only require a parent to have supervised visitation if there is a reasonable belief that a child has been neglected or abused by that parent. It is not sufficient to request supervised visitation because you're concerned the other parent might not help the kids with their homework or enforce limits on TV time. But if you do have reason to believe that your kids are not safe with the other parent, don't hesitate to voice your concerns to the divorce lawyer.
Where does supervised visitation take place?
This is determined on case-by-case basis. Occasionally, the judge may allow supervised visitation to take place in the home of another relative. Alternatively, supervised visitation may occur at a family services center under the direction of a court-appointed facilitator.
Is supervised visitation the same as a monitored exchange?
Family service centers may also provide monitored exchange programs, but these are not the same as supervised visitation. A monitored exchange program allows the parent to drop off the child at the center and then leave. The other parent then picks up the child for unsupervised visitation.
Is there a fee for supervised visitation?
Some family service centers do charge fees, while others offer free services. Some centers require both parents to pay an upfront intake fee and the visiting parent to pay the hourly charges.
How will I know that my child is safe?
When your child is at a supervised visitation, you can rest assured that he or she will be closely watched by the staff. Staff members are trained to intervene whenever it is necessary to promote appropriate interactions between the parent and child. These staff members have experience working with children affected by divorce and separation, and they can help your child feel safe and secure.