Many marriages end with a prolonged divorce case contentiously argued in court, but not all divorces have to take this route. Your family law attorney in Owings Mills may recommend that you give mediation a try, especially if you're interested in getting the case finalized quickly and retaining some control over the outcome. Divorce mediation is particularly helpful for resolving child custody issues. This is because it establishes a foundation of working together for the best interests of the children. Your divorce lawyer will help you prepare for your mediation session.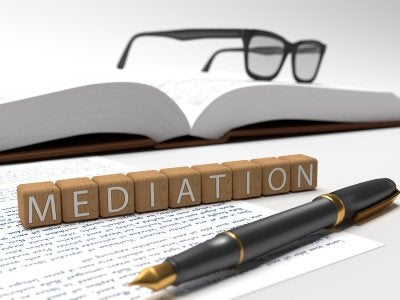 Preparing for Your Appointment
You can get the most out of each mediation session by arriving prepared. Organize all of your divorce-related paperwork and keep it in one folder. You should bring paperwork that details your assets, debts, retirement funds, and income. The mediator may send a packet of materials to you that you should review in advance. You might be asked to sign a confidentiality agreement, for example.
Identifying the Issues
After explaining the purpose and format of mediation, the professional mediator will establish the rules for speaking. When one party is given the floor, the other person is expected to refrain from interrupting. You'll each have an opportunity to identify the issues that need to be resolved. These generally include child custody, child support, spousal support, and property division. Within those categories, it's helpful to work on one specific issue at a time, such as who will live in the family home, how the parties will communicate with each other, and how household rules will remain consistent across both of the child's residencies.
Discussing Concerns and Proposals
As the group works through each issue in mediation, both spouses will have an opportunity to clarify his or her concerns, goals, and proposals without interruption. After each person finishes speaking, the mediator can help him or her elaborate on these concerns. The other spouse will then have an opportunity to ask questions and respond. The mediator helps each spouse, together or separately, develop a proposed solution. The other spouse may choose to accept part or all of the solution, or offer a counter-proposal. In this way, the group works toward solutions that are mutually agreeable.