Divorce typically has substantial effects on personal finances. Not only will the spouses have to adjust to living on a single income, but they won't have access to the same financial assets as before. The division of property is subject to Maryland divorce laws and factors that are unique to each individual case. For accurate legal guidance, it's advisable to consult a divorce attorney serving Owings Mills .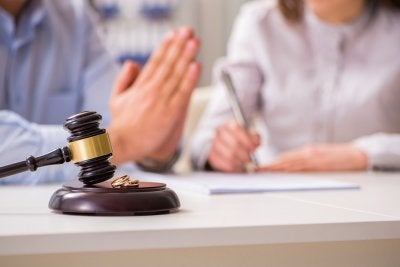 What is marital property?
It's a common misconception that marital property refers solely to property that is jointly owned by both spouses. In fact, marital property includes almost any property that was acquired during the marriage. This applies regardless of which spouse purchased the property or earned the wages. Marital property includes vehicles, furniture, artwork, real estate, stocks and bonds, bank accounts, and retirement accounts. There are a few exceptions to this rule. If one spouse receives an inheritance or property as a gift, it's considered non-marital property. Property is also excluded if there is a valid, legal agreement that excludes it.
Is marital property divided 50/50?
Another common myth about property division in a divorce is that each spouse receives half of the marital assets. Maryland is an equitable distribution state, rather than a community property state. In an equitable distribution state, the court issues rulings on property division based on what would be fair for both parties. A fair result isn't necessarily an equal distribution.
Can property be both marital and non-marital?
In certain cases, it's possible for property to be marital and non-marital. One person might purchase a condo before the marriage, which would make the condo non-marital property. However, if marital assets are then used to pay the mortgage, the condo becomes partially marital and non-marital property.
Does the length of the marriage factor into property division?
The length of the marriage does not necessarily have a significant impact on property division, unless the marriage was short-lived. Short-term marriages do not generally give the spouses enough time to accrue significant marital property. In these situations, the goal of the court is generally to restore both individuals to their pre-marital financial situations. The spouses can expect to keep the property they each brought to the marriage, and fairly divide any assets acquired during the marriage.