Once a judge issues a ruling on the type of child custody arrangement, either parent must have a compelling reason to request a modification. A family lawyer serving Owings Mills may file a petition to request a modification if either parent has experienced a significant change in life circumstances. A substantial change doesn't automatically compel a judge to order a modification, however. The change must be proven to be in the child's best interests.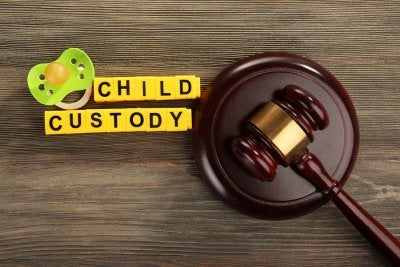 Household Relocation
One reason to have a family lawyer file this petition is if the custodial parent intends to undertake a long-distance move away from the noncustodial parent. Maryland law requires the relocating parent to file a written notice with the court and the non-relocating parent at least 90 days before the scheduled move. It's possible for the non-relocating parent to agree to the move, in which case the parents can submit the written agreement to the court. If the non-relocating parent doesn't agree to it, he or she has 20 days to file an objection after receiving the notice. Attorneys can represent the parties at the hearing, during which the court will consider which arrangement would be in the child's best interests. In these cases, the court is primarily concerned with maintaining stability in the children's lives and facilitating ongoing relationships with both parents.
Danger
If you think your child is in imminent danger, don't wait for a court order—call the local police department right away. In less urgent situations, talk to a family lawyer about requesting a modification in custody. The court may consider a modification if you can prove that the child is at risk of harm in the other household due to domestic violence, substance abuse, parental neglect, or severe mental health disorders.
Parental Noncompliance
Sometimes, one of the parents repeatedly violates the terms of the custody agreement. Perhaps the mother refuses to let the father have his rightful visitation or repeatedly disparages the father where the children can hear. Or perhaps the father repeatedly brings the kids back late from visits. Parental noncompliance should be documented each time it happens. The first step is generally for the parents to try to improve their communication. If this doesn't work, one of the parents could petition the court to enforce the order. Child custody modifications may be considered when these options fail, or when the violations of the custody order are significant.